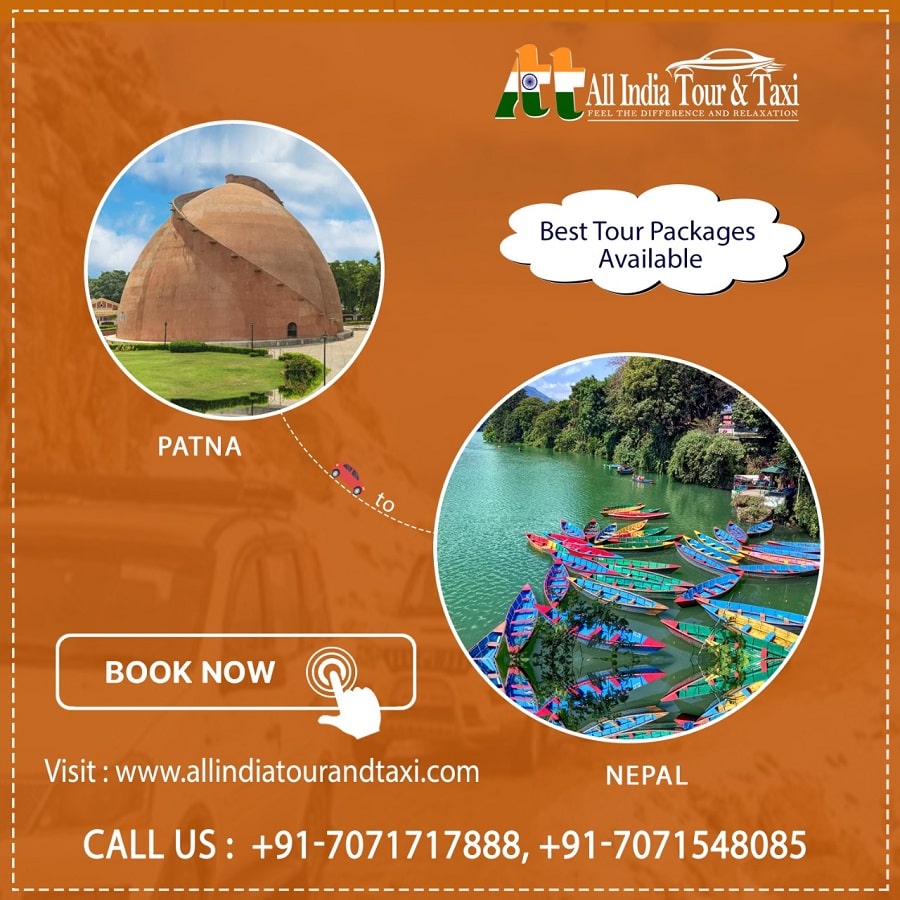 If you have already explored all the different options of entering Nepal or visiting Nepal then the one common thing that you must have found in all those options is most of them use India as an entry to Nepal. Nepal might be one of the most beautiful countries in the world with some of the best peaks, natural beauty, temples, and food but it has not as good railway and flight connectivity as India. This is one of the main reasons why people first visit India and then they enter Nepal.
But since there are many points that you can use to enter Nepal from India, choosing the best one might become difficult. Well, if you are planning for a seamless and economical way to enter Nepal then you can plan for a trip from Raxaul to Nepal.
So, let's explore more about the trip from Raxaul to Nepal in a detailed manner through this blog post.
About Raxaul
Raxaul is basically a sub-division town that is located in the East Champaran district of Bihar. One of the best things about this city is its location on the Indo-Nepal border and this is why most of the people use Raxaul as an entry point to Nepa. You can easily find many taxi services from Raxaul to Nepal and that too at an economical price.
About Nepal
Nepal, which is also known as the Federal Democratic Republic of Nepal has rich geography that includes forested hills, eight of the world's tallest mountains, fertile plains along some of the most beautiful and ancient temples. Nepal holds a significant value for Hindus as well since Janakpur, which is located in Nepal, is known as the birthplace of Goddess Sita.
Distance
If you are planning a trip from Raxaul to Nepal then it becomes highly important for you to know the distance between these two places. Well, the distance from Raxaul to Nepal (Kathmandu) is around 141 km and this is one of the shortest distances between a city of India and Kathmandu. This is one of the main reasons why people always choose Raxaul as their beginning point for starting their journey to Nepal.
Travelling options
Roads are the only way to travel from Raxaul to Nepal and even on the roads, you will get many options. You can take your own car, opt for passenger buses or book a taxi. But one of the best ways to cover the distance from Raxaul to Nepal will be by booking a taxi.
You should know that taxi services are quite famous from India to Nepal since they are less hectic, economical and allow you to focus on enjoying the trip rather than worrying about the vehicle.
All that you have to do in order to book an economical yet professional taxi service from Raxaul to Nepal is to search on Google, filter down the options on the basis of experience, price, and reviews, and finally choose the best taxi service.
Basically, Nepal is a land locked country with India. You can entered in Nepal via different part of India as per your need. We are going to mentioned following routes below:
Muzaffarpur to Nepal Taxi Service Gorakhpur to Nepal Taxi Service
Kolkata to Nepal Taxi Service Raxaul to Khathmandu Taxi Service
Gorakhpur to kathmandu Taxi Service Gorakhpur to Bhairahawa Taxi Service
Darbhanga to Nepal Taxi Service Patna to Nepal Taxi Service