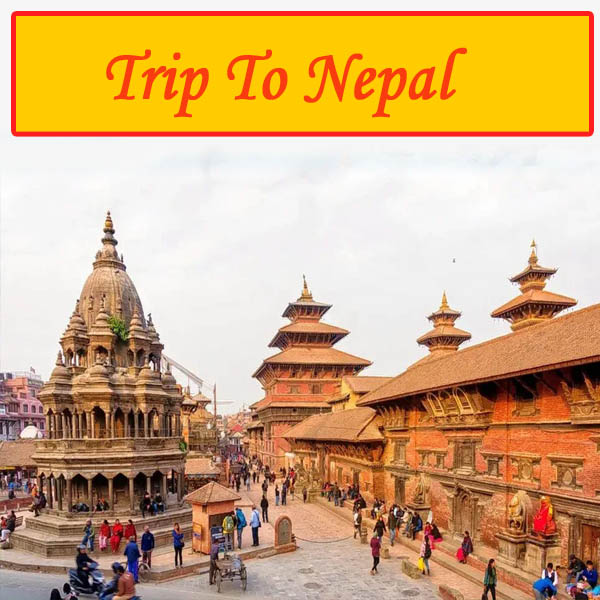 If you are planning to visit Nepal then you surely have one of the best decisions of your life. There is no denial in the fact our beautiful earth is full of amazing places to explore but you should know that Nepal is one of those places that you should never miss to visit because it will give you once in a lifetime experience. One of the best things about Nepal is it doesn't matter how many times you visit this beautiful country, it will always be ready with something new to offer you. It doesn't matter whether you are a peace lover or looking for some crazy adventure, Nepal encompasses all. From high mountains peaks to serene natural beauty, Nepal has got everything that a traveler can think of. Just go for taxi services and visit the beautiful country of Nepal.
But if you are staying in India, then you need to plan your journey to Nepal as there are many places from where you can visit Nepal because both Nepal and India share their borders. If you are looking for a convenient and cheap way to reach the capital city of Nepal that is Kathmandu then you should definitely go through the Raxaul border.
You should know that the Raxaul border crossing to Birganj located in central Nepal is accessible from the capital city of Bihar, Patna. You can simply book a taxi service from Patna to enter Nepal through the Raxaul border. In addition to Patna, the Raxaul Border is one of the most convenient ways to reach Nepal even from Kolkata and Bodh Gaya. The famous city of Bodh Gaya is known as the place where Lord Buddha attained Moksha. You can visit the historical and beautiful city of Bodh Gaya and from there, you can book taxi services to enter Nepal through the very famous Raxaul border.
There is no denial in the fact that that there are train routes available, but if you want to save time and don' want to have any hassle then simply go for online cab booking from Bodh Gaya and reach Raxaul border in just 8 hours. From the border, you can go through the booked cab or you can also go for bus services that will take around 6 to 8 hours to reach the capital city of Nepal, Kathmandu. But it is a better idea to go with your taxi services as it will take only 5 to 6 hours.
So, if you are planning to visit Nepal then instead of going through any type of hassle and instead of spending lots of money, you should simply choose the Raxaul border to enter into Nepal from Patna, Kolkata or even Bodh Gaya.
Book Popular Tour Packages for Nepal and its Destinations with us.
Nepal tour package from Hyderabad Nepal tour package from Surat
Nepal tour package from Raxaul Nepal tour package from Jaipur
Nepal tour package from Lucknow Nepal tour package from Kochi
Nepal tour package from Varanasi Nepal tour package from Sikkim
Nepal tour package from Bhubaneswar Nepal tour package from Siliguri
Nepal tour package from Vadodara Nepal tour package from Coimbatore
Nepal tour package from Indore Nepal tour package from Ahmedabad
Nepal tour package from Pokhara Nepal tour package from Patna
Nepal tour package from Pune Nepal tour package from Dhanbad
Nepal Tour Package from Nagpur Nepal tour package from Ranchi
Nepal tour package from Gujrat Nepal tour package for Couple
Nepal tour package for Family