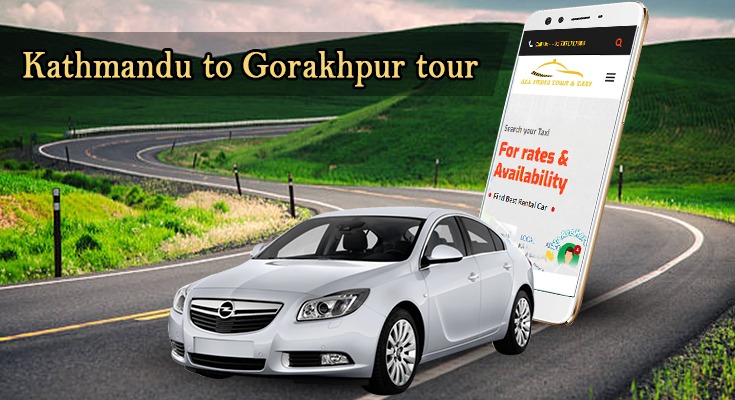 If you are in Nepal and touring the different cities, mountains and greenery of this beautiful country then you have surely made one of the best decisions of your life. You must understand that everyone doesn't have time for long trips and everyone doesn't have that much budget to cover places like Las Vegas.
This is why visiting Nepal is the best option. But since the cost of touring Nepal is low, it doesn't mean that you have to compromise on your trip. From some of the highest peaks of the world to places full of lush green scenery, Nepal has a lot to offer to everyone.
And if you have completed your trip in Nepal and are planning to return to India then one of the best options for you will be to book a taxi service from Kathmandu to Gorakhpur. It's true that you can easily take your own car and even book a flight from Kathmandu to Gorakhpur but there are many reasons why taxi service from Kathmandu to Gorakhpur is the best option.
So, without any further ado, let's explore all the reasons choosing a taxi service from Kathmandu to Gorakhpur.
Pocket friendly
One of the main reasons to opt for taxi services from Kathmandu to Nepal is its highly affordable. If you are going to book a flight then you have to spend a fortune since the flight rate from Nepal to India is still very high, regardless of which city of India you choose to visit. Even in the case of your own car, you have to bear a lot of costs and this will confine you from enjoying your trip. In the case of taxi service, you have to pay an economic fee and forget about everything else while focusing on enjoying your trip.
Quick service
If you are out of options and looking for quick service from Kathmandu to Gorakhpur then taxi service is the only option that you will have. In most of the travelling options, you have to be really early with your bookings since it all about getting confirmed seats but that is not the case with taxi services. Even if you planned one hour before your actual time of travel, you can get a taxi service from any city and this is another reason to go for a taxi service.
No hassle
Many people may argue that choosing your own car for travelling from Kathmandu to Gorakhpur is the best idea but you must understand that you are here to enjoy your trip, not to improve your driving skills. Along with your car, various types of hassle is going to come along and this may hamper the quality of your trip. While on the other side, if you choose a taxi, then you can offload the burden of travelling on the driver and focus on enjoying the trip only. This is one of the main reasons why most of the people prefer choosing a taxi service over any other travelling option.
Other Popular Route For Nepal Trip From India
Gorakhpur to Nepal Taxi Service Gorakhpur to Pokhara Taxi Service
Darbhanga to Nepal Taxi Service Muzaffarpur to Nepal Taxi Service
Patna to Nepal Taxi Service Kolkata to Nepal Taxi Service
Book Cab Services from Sant Kabir Nagar to Nepal