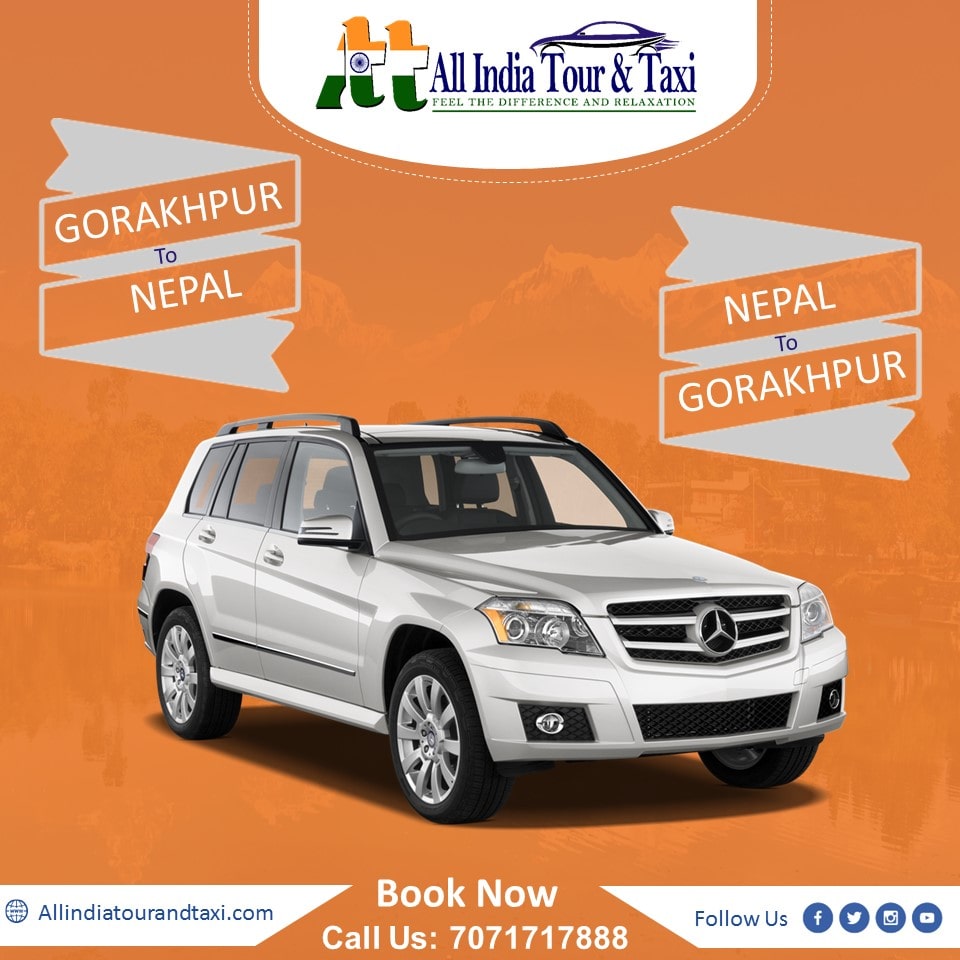 A few years ago, we knew Nepal as the only Hindu country in the world, but at present, along with Hindus, people of Muslim, Sikh and Christian religions are also residing in this country. Even today the population of people of the Hindu religion residing in this country is more than 80%. Even today the number of temples in Nepal is more than the places of worship of other religions. Let us also know these things related to Nepal and the most popular temples in Nepal and call us to book the best Nepal tour package from Kathmandu within a pocket friendly budget.
Pashupatinath Tour Package from Gorakhpur
The distance of Pashupatinath Temple is 3 km from Kathmandu. It is considered to be part of the Kedarnath Temple, which is dedicated to Lord Shiva, in the state of Uttarakhand, India. This temple dedicated to Lord Shiva is the most famous and sacred temple of Nepal, which has also been included in the UNESCO World Heritage List.
Pashupatinath Tour Package From Gorakhpur Pashupatinath Tour Package From Raxaul
Pashupatinath Tour Package From Patna Kathmandu Tour Package From Gorakhpur
Muktinath Tour Package from Gorakhpur
One of the most famous temples of Nepal, Muktinath Temple has become a center of faith for the people of the Vaishnava sect, in which the Shaligram god is worshipped. For your information, let us tell you that Shaligram is a kind of sacred stone, which is considered to be revered like other gods and goddesses in Hinduism and this stone is worshiped by the people of Hinduism like their other deities.
Due to the location of this temple in the Muktinath region of Nepal, this entire area is known as Mukti Kshetra. If we talk about Hinduism, then according to the beliefs of the Hindu religion, tourists and devotees visiting this area get salvation i.e. salvation. Despite the difficult way to reach this temple in Nepal, a large number of people of the Hindu religion go to visit this temple.
Muktinath Tour Package From Gorakhpur Muktinath Tour Package From Raxaul
Muktinath Tour Package From Patna Pokhara Tour Package From Gorakhpur
Manakamana Tour Pacakge from Gorakhpur
This temple of Nepal is known by both the names of Manakamna Mandir and Manokamna Mandir. People say that Mataji fulfills every wish of the devotees who come to visit this temple, due to which the name of this mother came to be Manokamna. Lakhs of devotees visit this temple during Dussehra. Tourists going from India to Nepal also visit this temple.
This temple is about 125 km from Kathmandu city. The mountains, rivers and natural scenery visible from the premises of this temple are quite spectacular, after seeing which one does not feel like coming back at all. If you have a love for natural things, then you must visit Mankamana Temple, as the natural scenery visible from this temple complex and its surroundings will be etched in your memories forever.
Manokamna Tour Package From Raxaul Manokamna Tour Package From Patna
Manokamna Mandir Tour Package From Gorakhpur Nepal Tour Package From Gorakhpur
Budhanilkanth Temple in Nepal
Situated at the foot of a hill named Shivpuri in Nepal, this temple is just 9 km from Kathmandu city. Is located at a distance. This temple is dedicated to Lord Vishnu. People say that this temple was established for the royal family here. The mythological belief told about this temple is that by visiting this temple, Lord Vishnu fulfills every wish of the devotees who visit Lord Vishnu. The idol of Lord Vishnu seated in this temple is seated in a sleeping state over the pool, which makes this temple quite different from other temples. Indian devotees also go to visit this temple.
Swaymbhu Nath Stupa in Nepal
This is an ancient Buddhist stupa, which is situated on the hill of Kathmandu and just 5 km from Kathmandu city. This Buddhist Stupa has also been included in the list of UNESCO World Heritage. If you are planning a Nepal trip, then after going to Nepal, you should also visit this Buddhist. You will find a lot of peace in this Buddhist Stupa. As I have already told you that this Buddhist stupa is situated on a high hill, from where the view of Kathmandu city is very attractive and spectacular.
Why choose All India Tour & Taxi for Nepal Pilgrimage Tour Package From Gorakhpur
All India Tour & Taxi has well knowledge and experience to organize the best pilgrimage tour package from Gorakhpur to Nepal within a pocket-friendly budget. We have many years of experience to arrange many types of tour packages from Gorakhpur to Nepal for Individuals, family tours, honeymoon tour packages for newly married couples and business tours also. We have a long list of private cabs which makes your journey comfortable and awesome.
Other Popular Nepal Tour Package From Gorakhpur and Raxaul
Kathmandu tour Package from Gorakhpur Pokhara tour Package from Raxaul
Nepal Tour Package from Patna Best Varanasi to Nepal Tour Package
New Delhi to Pokhara Tour Package Cost Kathmandu To Pokhara Tour Package