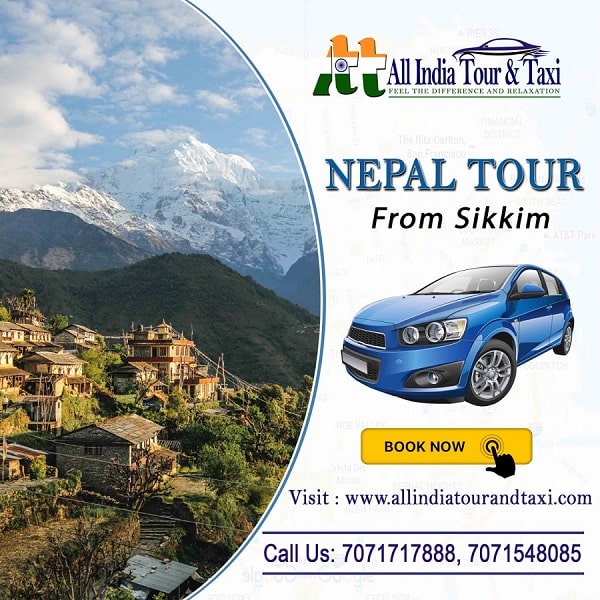 There are surely many options for a traveler and that's what sometimes makes things quite confusing. But you should know that there are some places on this planet that you should definitely visit and include it your bucket list without any second thoughts. And one such place is Nepal.
There are some places in the world that are known for its adventure, some are known for its food and culture while others are known for the peace they offer. Well, guess what, Nepal offers you all of this. This is the main reason why Nepal is one of the most popular and reputed tourist places offering you what any other place can't offer you. You should know that Nepal is known as the king of mountains because it houses some of the highest peaks of the world. Most of the people know Nepal for Mount Everest which is the highest peak of the world. You may not reach the peak of this mountain as it requires years of training and experience, but you can surely enjoy the serene beauty of Mount Everest and other parts of Himalayas and you can also book a helicopter and take a tour of the mountain ranges from the sky.
In addition to the mountains, Nepal is also famous for its long list of temples. Along with Hindu temples, Nepal has many Buddhist temples as well. If you are currently staying in India and looking forward to visiting Nepal then you should definitely enter this beautiful country through the Panitanki border by booking taxi services.
The very famous Panitanki border is accessible from Siliguri in West Bengal and this border is mainly used by people traveling to Nepal through taxi services from Darjeeling, Sikkim, Kolkata, and the rest of Northeastern India. You will just have to go for online cab booking as taxi services run to the border from the above-mentioned cities and there is no rail connectivity available.
You will be surprised to know that if you will book taxi services then you will reach the Panitank border from Siliguri in just 45 minutes. So, you can say that this is one of the shortest distances from Indian cities to Nepal. The Panitank border crossing is open round the clock and it is quite easy and simple to cross the border and you will not face any type of hassle.
But if you are foreigner, then you will need to make sure that you reach the border before 10 PM because that's when the immigrant offices close. You can also plan to stop at the Chitwan National Park on your journey and make your visit to Nepal more memorable and exciting.
Most popular taxi routes from India to Nepal
Gorakhpur to Nepal Cab Service New Delhi to Kathmandu Cab Service
Patna to Nepal Cab Service Raxaul to Kathmandu Cab Service
Varanasi to Kathmandu Cab Service Kolkata to Nepal Cab Service
Lucknow to Nepal Cab Service Muzaffarpur to Nepal Cab Service
Gorakhpur to Pokhara Cab Service Gorakhpur to Sunauli Cab Service
Gorakhpur to Lumbini Cab Service Gorakhpur to Kathmandu Cab Service