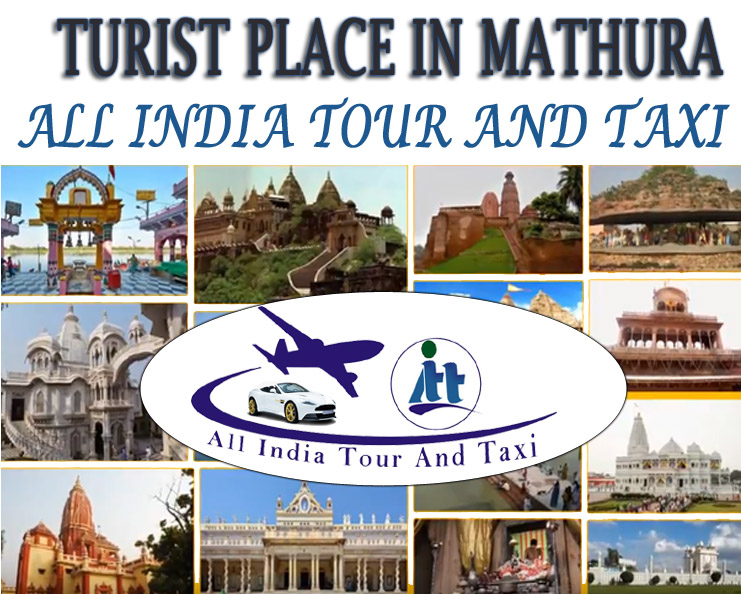 New Delhi is known as the center of every tourist buff because it is connected with many famous tourist destinations. Everybody who wants to explore India keeps New Delhi as its center because reaching some of the major cities of India via New Delhi is very easy. And in this blog post, we are going to talk about one such city that you should definitely visit from New Delhi; Mathura.
Located at a distance of almost 162 kilometers, Mathura is one of the most famous tourist destinations for all those people who want to explore the Hindu culture. This charming city is known as the birthplace of Lord Krishna and that's why it is so important for Hindus. It is basically located on the banks of the river Yamuna and draws flocks of Hindus who visit this serene city for its temples and other attractions. Known for its various monasteries related to the Hindu religion, this city is one of the oldest cities of India and it has been mentioned even in the Ramayana.
How to reach Mathura from New Delhi?
You can visit Mathura from New Delhi via both trains like Mewar Express and car rental service. Since the historical city of Mathura is situated at a distance of just 162 km from New Delhi, it will not take you more than 2.5 hours to reach Mathura from New Delhi via local cab service and car rental service. You will have to travel via the TaJ Express Highway in order to visit the city of Mathura from New Delhi.
What is the best time to visit Mathura?
If you don't like the summer seasons and if you are not a fan of touring under the scorching sun then the best time to visit Mathura will be between October to March. The weather during this period is quite pleasant and you can easily travel from one monastery to another without any hassle or without being covered up in sweat.
Best places to visit and best things to do in Mathura
Lathmar holi
The lathmar holi is one of the main tourist attractions of Mathura. The lathmar holi is celebrated 4–5 days before the actual holi festival. People of Mathura don't play Holi with colors only as they also use sticks.
Govardhan Hill
The govardhan hill is a 8 kilometer long hill. This hills holds a very important significance in the Indian mythology and that's why so many people visit it.
Sri Krishna Janamsthan temple
It is believed that Sri Krishna Janamsthan temple is situated at the place where Lord Krishna took birth. It draws flocks of Hindus from all over the world.
Dwarkadhish temple
This is one of the holiest temples of Mathura and it is known for its elaborate architecture and sculpturing.