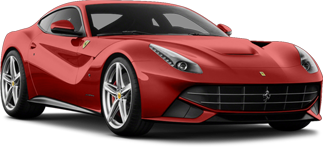 Delhi is the best connecting place for all the major attractions of Himachal Pradesh and that's why most of the people living n Delhi find it very easy to reach attractive cities of Himachal Pradesh without any hassle. Although, Himachal Pradesh has a wide range of tourist attractions but in this blog post, we are going to talk about one of the most popular places in Himachal Pradesh; Manali and see how you can plan for a trip from Delhi to Manali without spending a fortune.
Route
The distance between Delhi to Manali is 584 km and road is the only option you have if you are planning for a trip from Delhi to Manali. There are no rail routes and airplanes between these two places. But you don't need to worry as local cab services available in Delhi that offers economical price for reaching Manali from Delhi. Most of these local cab services have very professional drivers who make sure that your journey is smooth, safe and memorable. You can easily search online and find a good local cab service instead of taking your own car and taking the hassle of parking and all other things.
Places to see in Manali
Manali is basically a high-altitude Himalayan resort town that famous as a honeymoon and backpacking destination. There are many beautiful places to see in Manali and we are going to look at some of them.
Solang valley
This amazing valley is located between Beas Kund and Solang village. You should know that is one of the most famous valleys in Manali both for tourists and locals. This valley is also known as snow point and it is not only famous for its glaciers and its landscape, but it is also famous for wide range of activities that you can enjoy here.
Rohtang Pass
This dreamy stretch which connects Himachal to Manali is surely an art of nature. This beautiful looking stretch looks more like a snow desert and this is one of the places which you should never miss to visit.
Hadimba temple
If you want to move away from the hustle and bustle of the city then Hadimba temple will be the perfect place for you. It is a very peaceful place which is surrounded by deodar trees. This stunning temple is dedicated to Hidimba, the wife of Bhima who was one of the five Pandvas.
The great Himalayan national park
This is the newest addition to the list of National Parks in India but it is surely one of the most beautiful national parks of India.
Food and weather
If you want to see the snow and feel the cold breezes of Manali then you should plan to visit Manali from Delhi during the winter seasons (October to February). And if you love extreme cold temperature, then January will be the best month. Since Manali has become a major tourist attraction, you will find wide verities of street food and some really good cafes as well.
So, book a local cab service from Delhi to Manali and offload all your worries of reaching Manali. Manali is one of the most beautiful towns of Himachal and you should not miss to visit it.