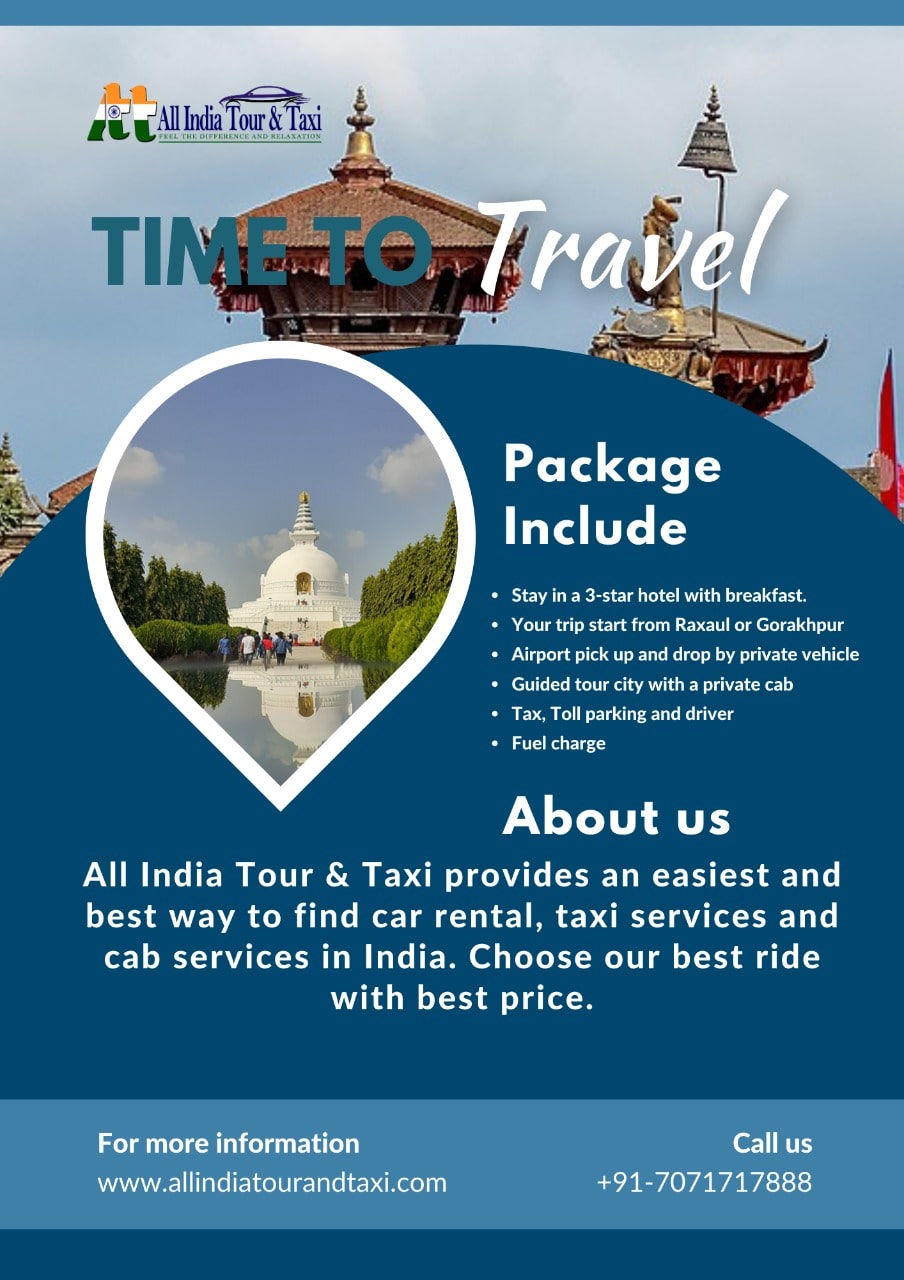 Nepal is a very beautiful country and people from all over the world come to explore its diverse landscapes, experience thrilling adventures and experience the warmth and vibrancy of its rich culture. From honeymooners to nature lovers and adventurers to hermits, everyone gets recharged and feels awesome once they step into Nepal. It is a very peaceful place and is famous all over the world for its beautiful mountains and famous temples in Nepal. The culture and food of Nepal are very similar to the Indian culture, so you will not have any problem regarding the food here.
The big mountains attract people from all over the world to come here to do trekking in Nepal. Whoever comes here gets mesmerized by seeing the lakes, rivers, mountains and temples here. The world's highest Mount Everest is located in Nepal itself. The crime rate in Nepal is shallow which is why it is considered a safe tourist country.
We all feel that if we want to travel abroad, then we should have a lot of money and somewhere this is true, but there are some countries where you can go for less money and Nepal is one of those countries. Here is the list of the Best Places to Visit in Nepal with the best Nepal tour package to have a wonderful holiday and spent some quality time in Kathmandu.
Kathmandu
Kathmandu is the capital of Nepal. It is a very attractive city where more than 1.5 million people live. Due to being at an altitude of 1400 meters, there is cold weather here all the time and that is why people enjoy traveling here. Known for its temples, monasteries and spirituality, this city will fascinate you. There is no comparison to the beauty of nature and you will understand this by coming to Kathmandu.
Nepal Tour Package from Gorakhpur Kathmandu to Nepal Tour Package
Pokhara
Pokhara is included in the most famous tourist destination in Nepal. From here you can easily see the high peaks of the Himalayas. Mount Machhapuchhare can also be seen from here and Phewa Lake is considered to be the identity of Pokhara and it is the second largest lake in Nepal. There are many nice cafes on the banks of the lake and you must enjoy tea here. That's why there is an influx of tourists in Pokhara Valley. Apart from Phewa Lake, Pokhara is famous for Ghorpani Hills, Shanti Stupa, Tal Barahi Temple and Devi's Falls.
Raxaul to Pokhara Tour Package Pokhara Tour Package from Varanasi
Janakpur
Actually, this place has a big connection with Ramayana. This is the place where Mata Sita was born and Maryada Purushottam Ram ji was married to Mata Sita. There are many grand temples in this city and the weather here is always very pleasant.
Lumbini
People who know history would know that Gautam Buddha was born in Lumbini only. The city has been included as a UNESCO World Heritage Site and is a major pilgrimage site for Buddhism.
International Mountain Museum
You will get a lot of information related to the mountains. People who have a special attachment to the mountains must come here once and know about all the expeditions related to the mountains. This museum has all kinds of records about all the expeditions related to the Himalayan mountains.
How to visit Nepal in a low budget?
Stay at the local guest house
Many people like to stay in a hotel while traveling but staying in the local guest house is a better option to visit Nepal on a budget. The best way to experience the culture of Nepal is to stay in the home of a local resident instead of staying in a local guest house or hotel. You can easily get a room for 500 to 600 rupees with a local resident.
Get around in local transport
Booking a car only for yourself can be very expensive, so enjoy the real fun of traveling and visiting Nepal in local transport. Get around in local buses, trains, jeeps and sharing autos and reduce your travel expenses. You can also book a Gorakhpur to Nepal cab service at a lower cost by All India Tour & Taxi.
Eat at local shops
If you want to visit Nepal cheaply, then eat food at shops or local shops instead of expensive restaurants. Enjoy the traditional Nepali dishes of Nepal and taste the street food found in the mountains.