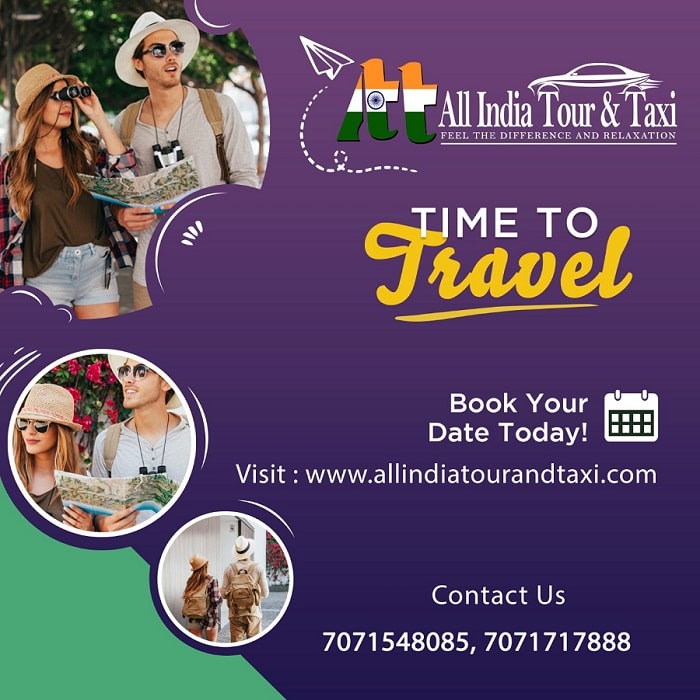 Our neighbor and friendly country Nepal is a very strict republic from the point of view of security of the country. If you are going to visit Nepal, then it is essential to know the rules and regulations of Nepal to make your trip awesome and memorable. If you don't remember the smallest details, then you can get into big trouble there. The ordinary people of Nepal have to do all the work by staying in the system. Whoever it may be. In view of the security system of Nepal, changes are also made in the system of Nepal from time to time. Due to lack of complete knowledge about these rules and regulations, you are getting stuck in paperwork where you have faced some problems while border crossing. At the same time, some people are also facing the harsh action of the Nepalese administration, while some people come under the police action. So if you are going to Nepal for the purpose of roaming then this news can be useful for you.
Required Photo Identity Proof
While you are going to Nepal, it is mandatory for you to have a photo ID card recognized by the Government of India. In Nepal, if you want to visit other tourist places, including hotels, parks and religious places, then you will be allowed to travel further there only after showing your identity card and feeding it.
How to cross the border of Nepal?
The most important thing to keep in mind while entering Nepal from India is that if you are going to Nepal by two wheeler or four wheeler then you must have all the documents related to the vehicle including driving license and vehicle papers. After this, first you have to go to the Bhansar office of Nepal located near the Sonauli border and get permission to take your vehicle to Nepal. If you want to go till Bhairahawa, then you have to provide vehicle facility.
If you want to go to any city of Nepal beyond Bhairahava like Kathmandu and Pokhara, then for this you have to pay the Bhansar of the vehicle (the fee for taking the Indian vehicle to Nepal). While getting the vehicle done, keep in mind that you must make sure that the number of days for which you want to go to Nepal, and till the time is over, you should enter back into the Indian border. Otherwise, your return after the time of Bhansar. It will create some problems for you while crossing the border.
Some goods are restricted to bringing in Nepal.
It is strictly forbidden to carry any kind of weapons, cartridges, explosives and narcotics in the Nepal border. Moreover, it is illegal in Nepal to carry more daily items than needed.
Important Traffic Rules in Nepal while driving
Nepal's administration is very strict regarding traffic rules. There, four wheelers have to be driven at a limited speed by wearing seat belts and two wheelers must be wear helmets and it is necessary to fix the side mirrors, horns, headlights etc. of the vehicles. Paying special attention to the traffic lights at each of the intersections of Nepal. It is considered a challenge to the system, there if the vehicle does not follow the traffic related zebra lines, speed boards, parking lots, etc. You can be punished with a fine for violating the rule.
Tourists gather at these places of Nepal
Lumbini, the birthplace of Lord Buddha located in Nepal, the famous Siddha Baba temple located in Butwal, Janakpur, Phewa Tal in Pokhara, Cave, Pashupatinath temple in Kathmandu, Muktinath, Manokamna etc. are visited by tourists. This place located in Nepal is very cradle for tourists to visit.
Popular taxi service route for Nepal from India:
Gorakhpur to Nepal Cab Service Raxaul to Nepal Taxi Service
Best Taxi Service from Patna to Nepal Lucknow To Pokhara Cab Service
Varanasi to Nepal Taxi Fare Best Taxi Service from Darbhanga to Nepal
Kolkata to Kathmandu Taxi Service Muzaffarpur to Pokhara Taxi Service
New Delhi to Kathmandu Cab Service Gorakhpur to Lumbini Taxi Fare
Gorakhpur to Pashupatinath Taxi Service Gorakhpur to Muktinath Taxi Service
Gorakhpur to Sunauli Cab Service Gorakhpur to Janakpur Cab Service Price
All India Tour & Taxi offers an attractive Nepal tour package from India within pocket friendly budget. Please have a look at our best Nepal tour packages.
Nepal Tour Package from Kolkata Nepal Tour Package from Gorakhpur
Best Nepal Tour Package from Raxaul Best Nepal Tour Package from Varanasi
Nepal Tour Package Price from Patna Nepal Tour Package from Darbhanga
Nepal Tour Package from Muzaffarpur Nepal Tour Package from Lucknow