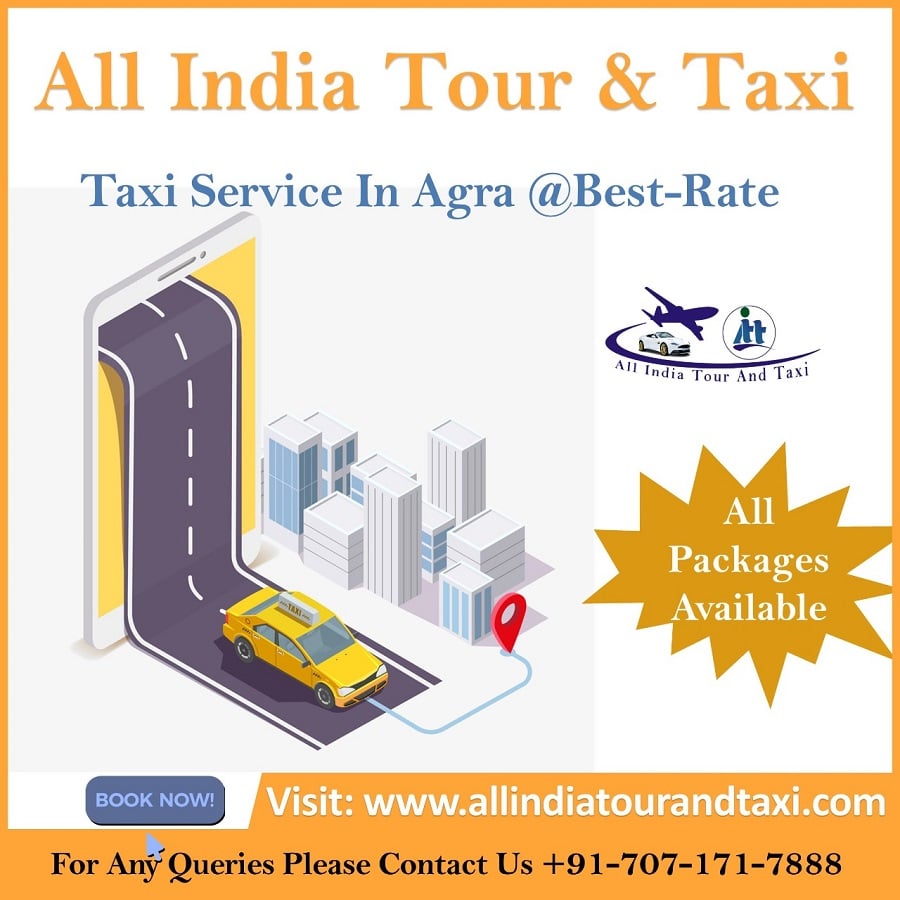 Well, if you are thinking that only long trips are good and only long trips add memories to your life then you are completely wrong. Sometimes, even the shortest trips can become one of the best trips of your life and the same goes for the short trip from Delhi to Agra. Well, in India, there are many places to explore and Delhi acts as a center point for reaching most of the places. From the palaces of Rajasthan to the mountains of Himachal Pradesh, all the famous places in India are very near to Delhi. But when it comes to the gem of India then most of the people will talk about Agra as it houses one of the Seven Wonders of the World in the form of the Taj Mahal. Well, in this blog post, we are going to talk about the shortest but the sweetest trip from Delhi to Agra in a detailed manner.
How to reach Agra from Delhi?
If you are planning to reach Agra and explore the beautiful city from Delhi then there are multiple options available for you. From trains to flights, you can reach Agra form Delhi in various ways but if you really want to enjoy your trip then you should definitely go for roads. You will just need to go for online cab booking and you will be able to reach Agra from Delhi in just 3 hours. Well, the expressway allows you to reach Agra in minimal possible time and the distance of Agra from Delhi is almost 233 Km. You will just have to take the Taj Yamuna Expressway in order to reach Agra from Delhi by going for taxi services.
What is the best time to visit Agra?
If you don't want to face the strong summer season and wish to explore the beautiful city of Agra with peace then the best time for visiting this city will be between November to March. During this time, the weather is very pleasant and you will be able to explore every corner of the city without being covered in sweat. You should know that November to March is the peak traveling season of Agra since most of people love traveling during the winter season.
What to explore in Agra?
Taj Mahal- One of the first things that you will need to see in Agra is the Taj Mahal. You should know that this beautiful monument is among the Seven Wonders of the World and after witnessing its beauty, you will have no doubt why it has been included in Seven Wonders of the World.
Agra fort- Agra has surely some of the finest Mughal forts of India and Agra fort is also one of them. It was built as a military structure and it was later transformed into a palace.
Mehtab Bagh- This garden has been constructed just in front of the Taj Mahal. It is considered the best viewing place for the Taj Mahal.
Other Popular Taxi Route from New Delhi, You can easily book now.
New Delhi to Agra Taxi New Delhi to Dehradun Cab
New Delhi to Hastinapur Taxi New Delhi to Amritsar Cab
New Delhi to Alwar Taxi New Delhi to Mcleodganj Cab
New Delhi to Bodhgaya Taxi New Delhi to Bharatpur Cab
New Delhi to Udaipur Taxi New Delhi to Kathmandu Cab
New Delhi to Haridwar Taxi New Delhi to Tosh Cab
New Delhi to Manali Taxi New Delhi to Mathura Cab
New Delhi to Malana Taxi
New Delhi to Jim Corbett National Park Taxi Service